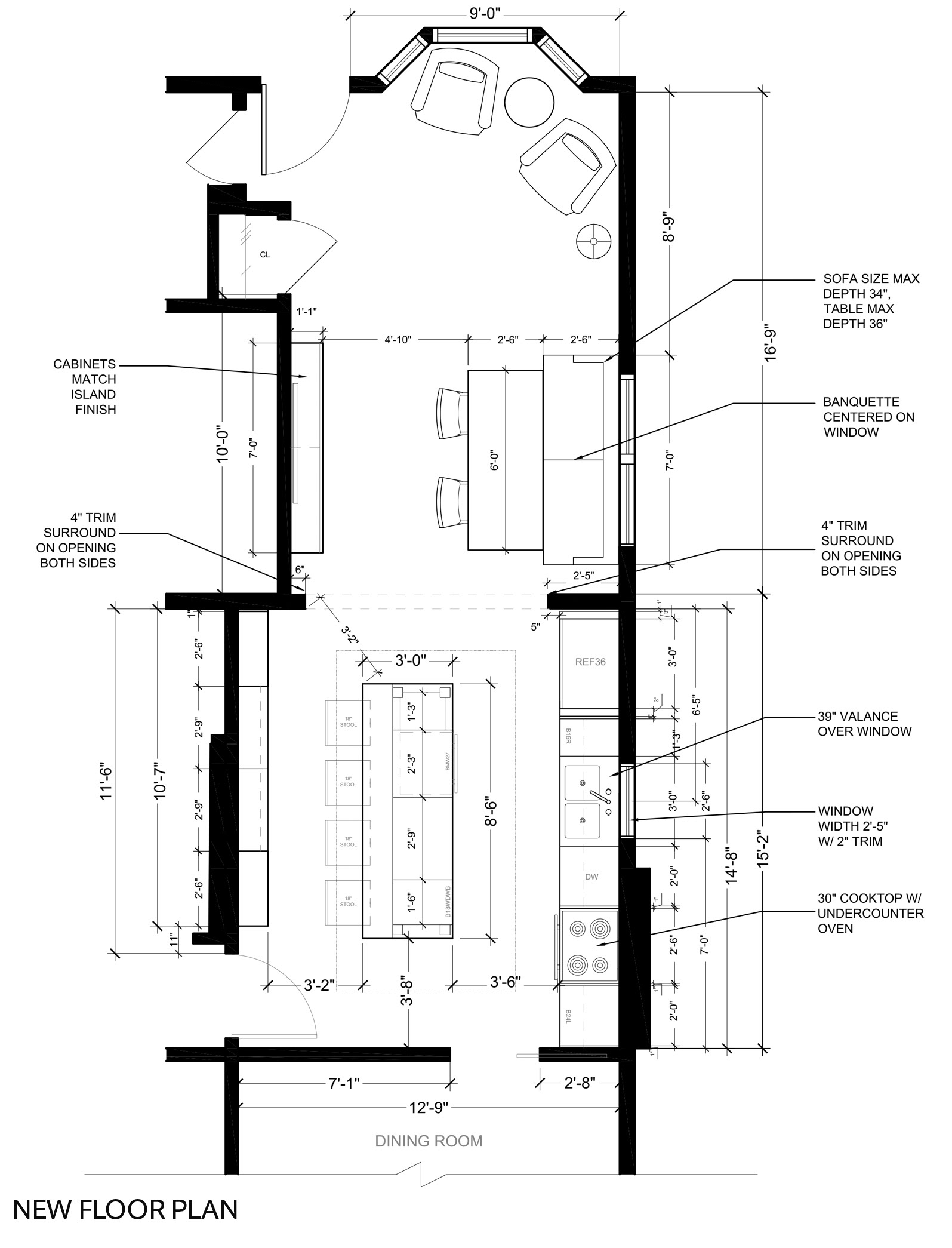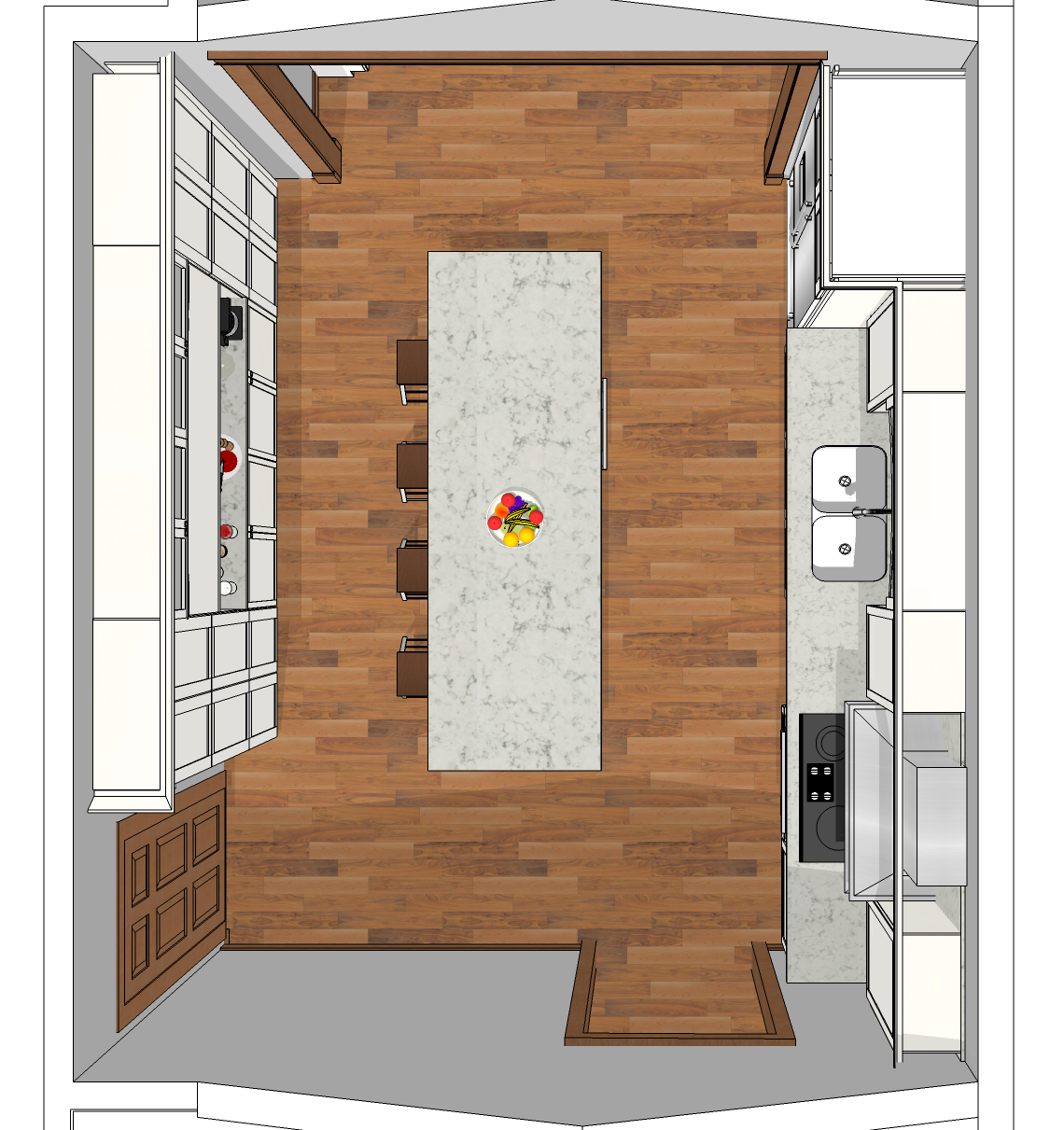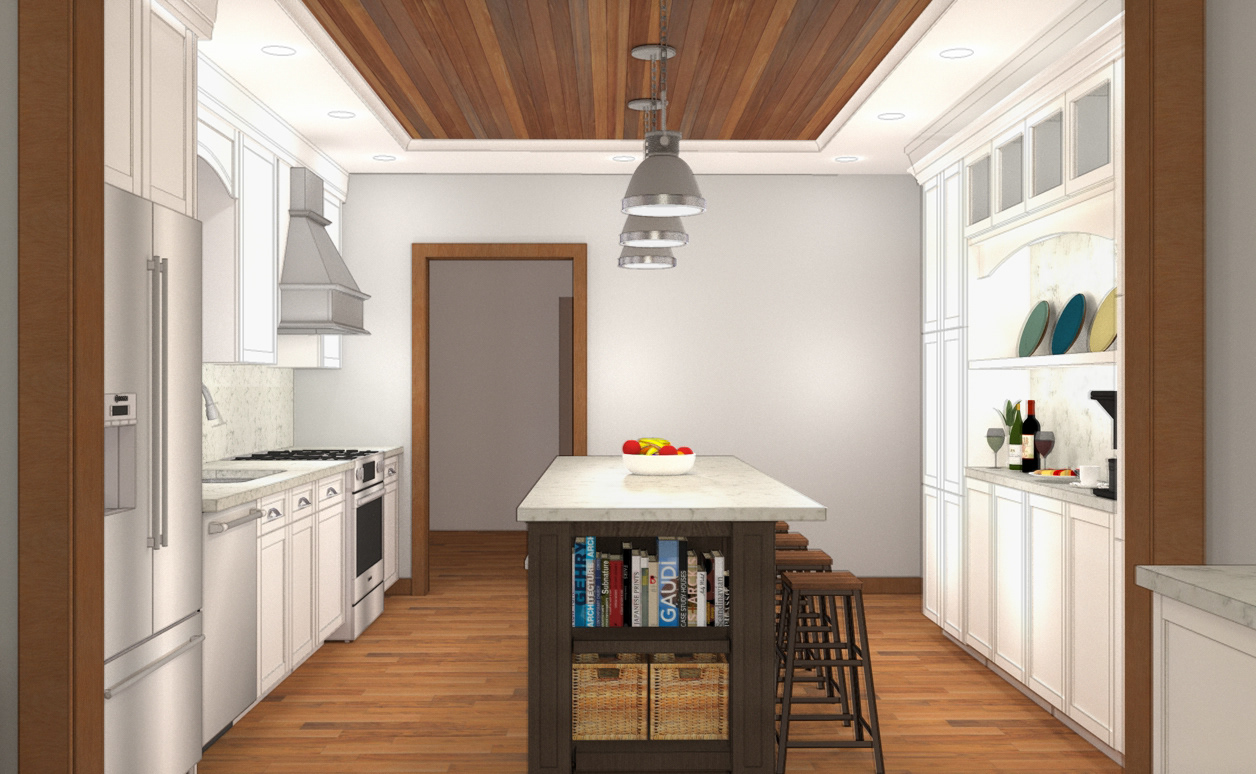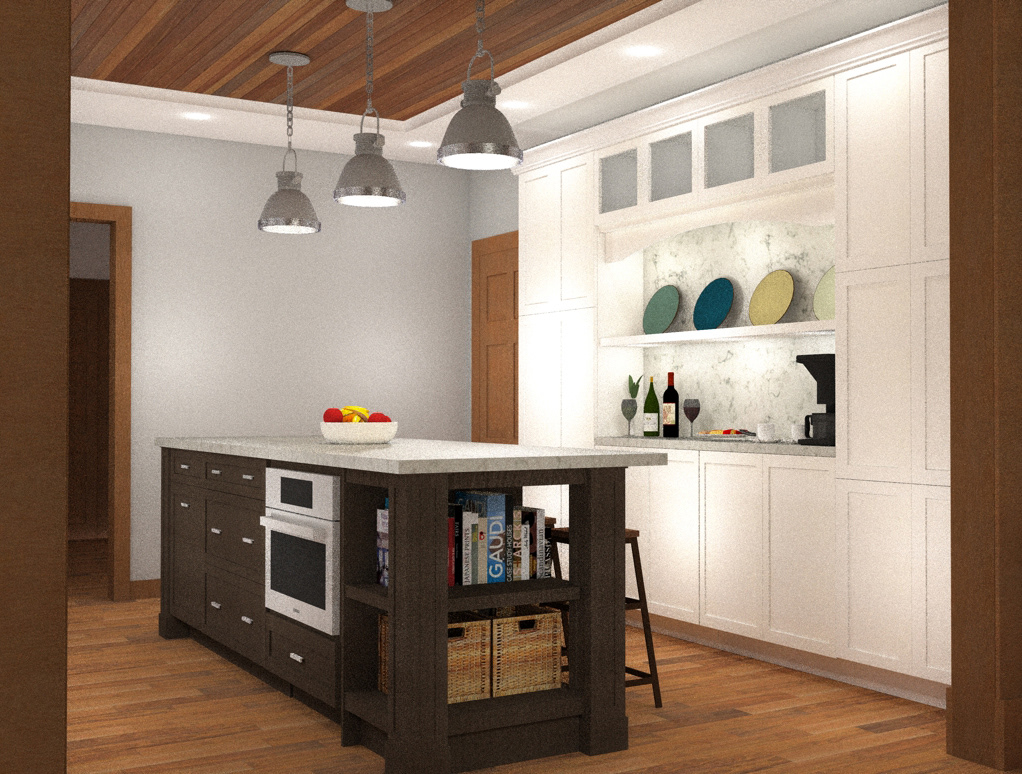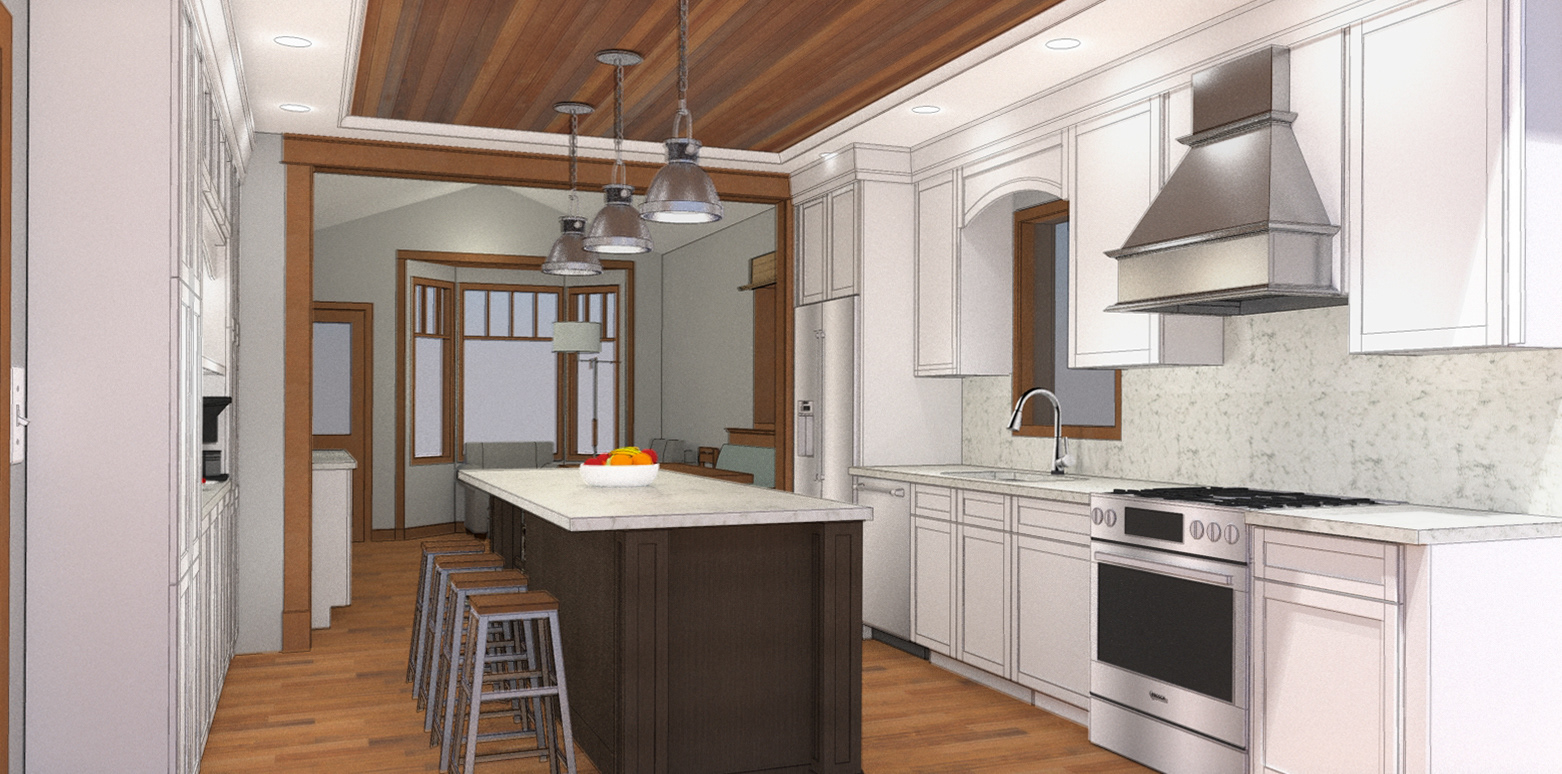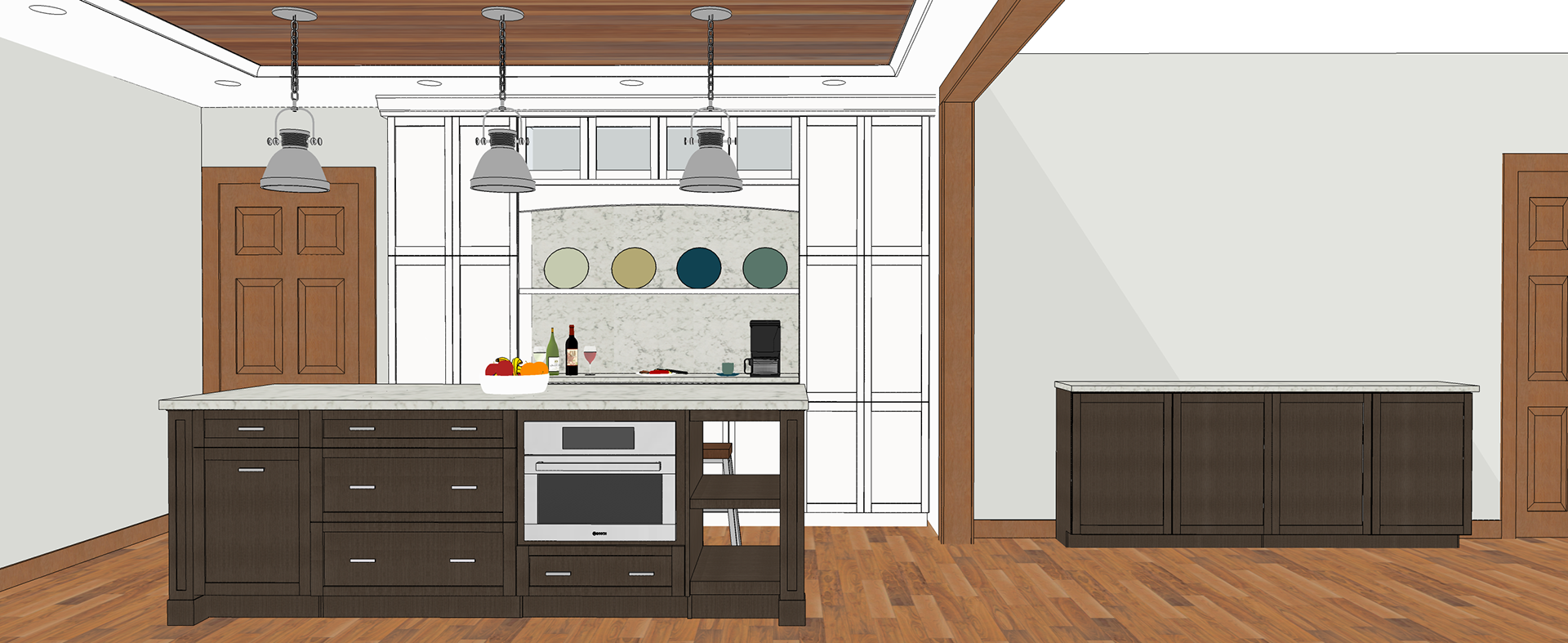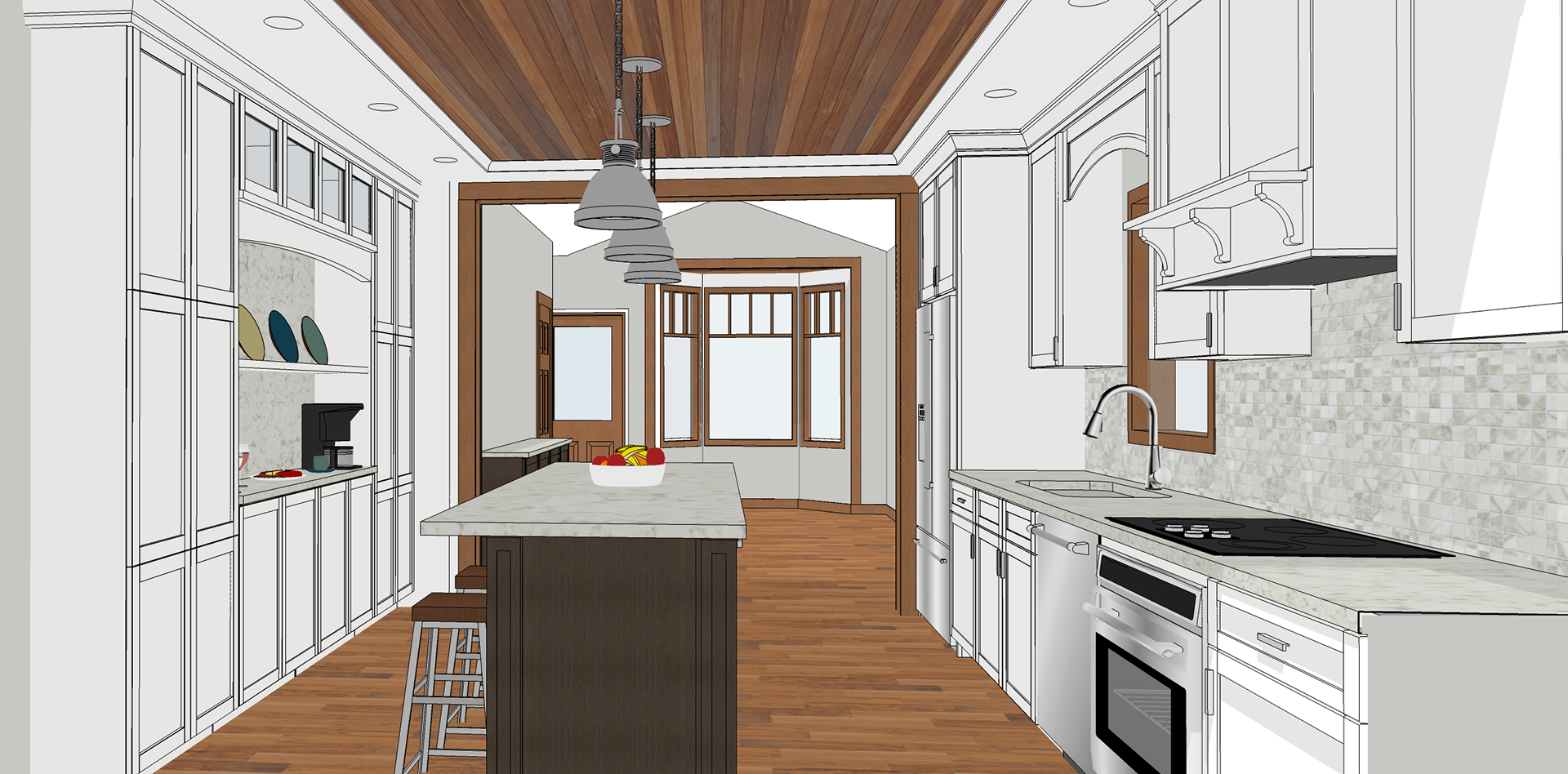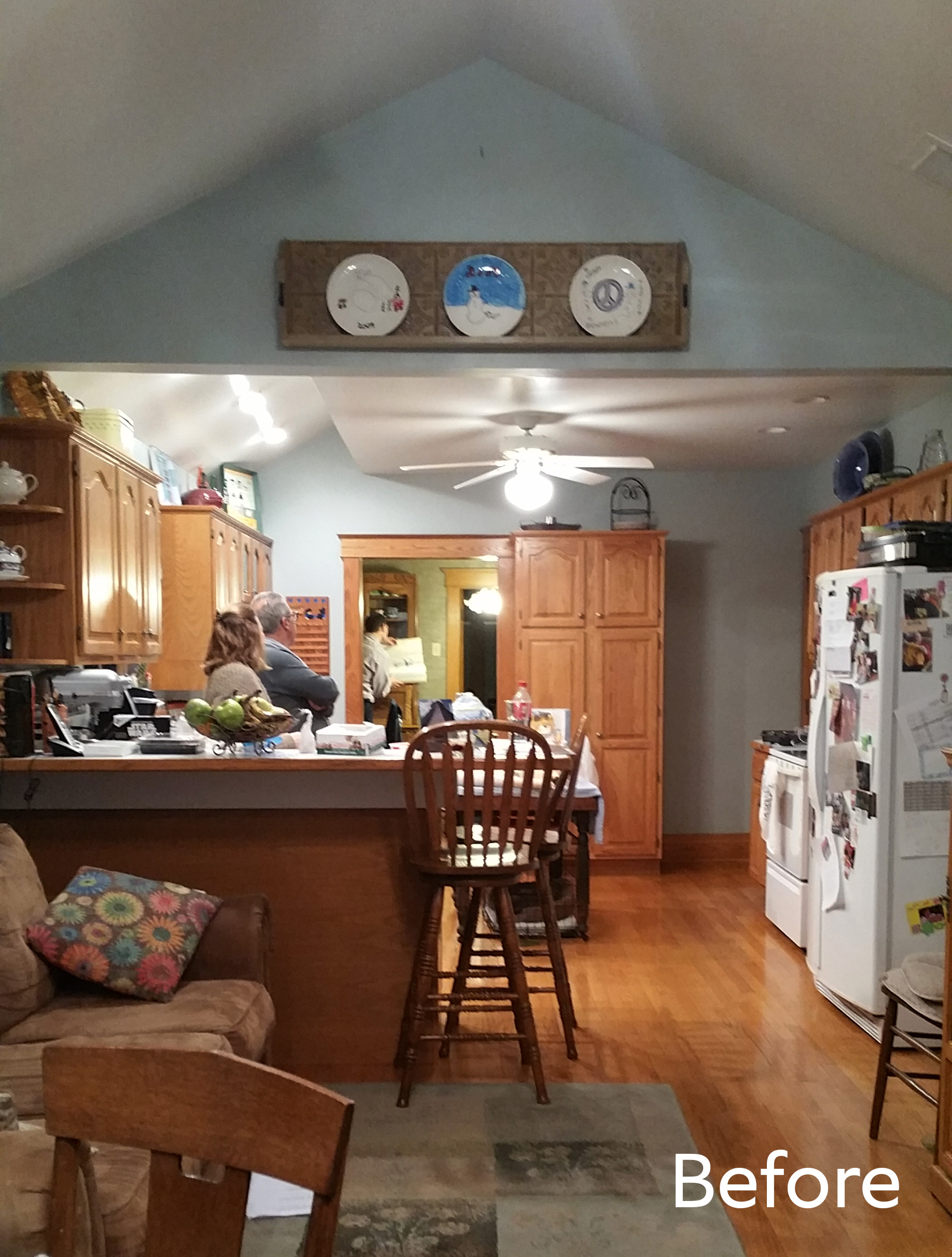 Client was looking for an update to their craftsman style home kitchen in Western Suburb of Chicago.  Much of the design was "eclectic" as the home had gone through a few prior remodels through the years and the last kitchen remodel was in the early 1990s.  The clients were looking for a more functional layout, additional work areas and storage, modern appliances, plus a more contemporary feel while maintaining some of the character of the current home style.  
We opted to revise the layout by putting all of the key appliances used on one side of the kitchen which also housed the one window in the kitchen, added a large center island for preparation as well as eating, and a wall of needed storage.  
To enhance the design and to provide some cohesion between the living area and TV room adjacent to the kitchen, we framed the opening between the spaces with coordinating wood work and created a wood center ceiling feature for interest in the space.  The large island was also custom built to feature an open storage area and craftsman style details.
The ultimate design created a much warmer and inviting space.  The clients, who were initially hesitant about adding the framing and ceiling work, were thrilled with the turnout of the space.  We are awaiting professional photos being taken of the space for presentation.
"Thanks for the great work, we love LOVE the kitchen and are looking forward to using this new space for a long time... In addition to being beautiful, the traffic flow through both rooms is much better and the rooms are so much more open for conversations.  The number one comment we get is how amazing the coffered ceiling is with the pendants and next is the framing of the doorway between the rooms..."